Nancy And Melody Lundmark -- Walking With Jesus
---
What's Inside CD cover....
We Thank The Lord for the privilege we have to know Him and to serve Him. We are grateful for many people who have invested in our lives both spiritually and musically.
Thanks to those of you who have encouraged us to record. It wouldn't have happened without your encouragement.
WALKING WITH JESUS -- The greatest thing in life is to know the Lord and to walk with Him. After Jesus' resurrection, two of His followers were walking on the road to Emmaus when a stranger joined them. They were unaware of Who He was as they walked along and talked together, but they were conscious of a warmth and an unexplainable joy filling their hearts as He walked and talked with them. After Jesus revealed Himself to them and then vanished, they exclaimed, "Did not our heart burn within us, while he talked with us by the way, and while he opened the scriptures?" Our prayer is that as you listen to these songs, your heart will be warmed by the presence of the Lord and you will be encouraged and strengthened in your walk with the Lord.\
The Daniel E. Lundmark Family.
Lundmark Family picture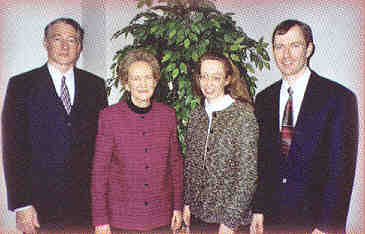 ---