Rebekah McDonald Maxim -- Simply Trust
Price: $15.95
Product#: Rebekah2-CD
Format: CD
Released: 2006
Label: Evangelist Kevin McDonald Ministries
Description: Piano Music
Total Playing Time: 56:23

Note: Song lyrics are included in the CD insert.
---
The message inside the CD cover reads...
I sincerely hope and pray that the Lord will use this music to minister to you, and that it might be a means of drawing you closer to Him. Over and over in the Bible, the Lord Jesus Christ tells us to trust Him, to have faith, to patiently wait and to "be still and know that I am God." My desire is that this recording may be a tool for Him to use in your life to cause you to... Simply Trust.
This recording is dedicated to my Lord and Savior, Jesus Christ. I thank Him for saving me, for being my best friend and for allowing me to privilege to serve Him through music. I love you Lord.
Photo of Rebecca McDonald Maxim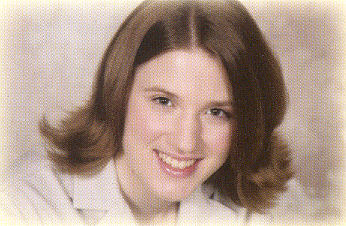 ---