Looking for great Christian Music to add to your library that is NOT "Christian Rock"?
THIS IS THE PLACE RIGHT HERE!!!
This music store sells ONLY music from recordings that are played on Old Fashioned Christian Music Radio. (With a few rare exceptions.)
I set up this store in response to numerous listener E-Mails asking me where they can go to buy good Godly Christian Music WITHOUT having to waste a lot of time and money by playing the "buy and toss" game while sifting through the "Devils' dirt piles" in pursuit of the "Good Stuff".
Have no fear my friends... Bro Mike has done all of the "dirty work" for you. The fruits of my labors are posted here and for sale in this "cyber store".
God willing, there will be a lot more for sale than the 222 recordings and 12 Music books that are CURRENTLY listed in this store in the future.
Also, God willing, in the future, I plan to form a new record label called "Old Christian Radio Recordings" which will specialize in bringing back "into print" a lot of the "older stuff" I play from. This should start happening, as I get all of the permission, copyright and royalty stuff worked out with the respective copyright holders. So stay tuned.
ALL recordings sold in the Old Fashioned Christian Radio Music Store are WORTH BUYING. As we say in the South... IT'S ALL GOOD!!!
God bless you and HAPPY HUNTING!
Signed,
Mr. Michael McFadden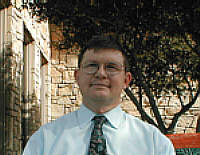 (Click on image for "larger than life" picture)